This morning I had a look around
Tate Britain's John Martin exhibition
. Their advertising campaign is perhaps as overblown as the art itself, but it's still worth a trip. Martin's extraordinary canvases divided opinion in the mid 19th century, as indeed they continue to do today. It's easy to see him as a poor man's Turner, but some of the imagined landscapes are truly epic; it's just a shame he definitely couldn't paint figures!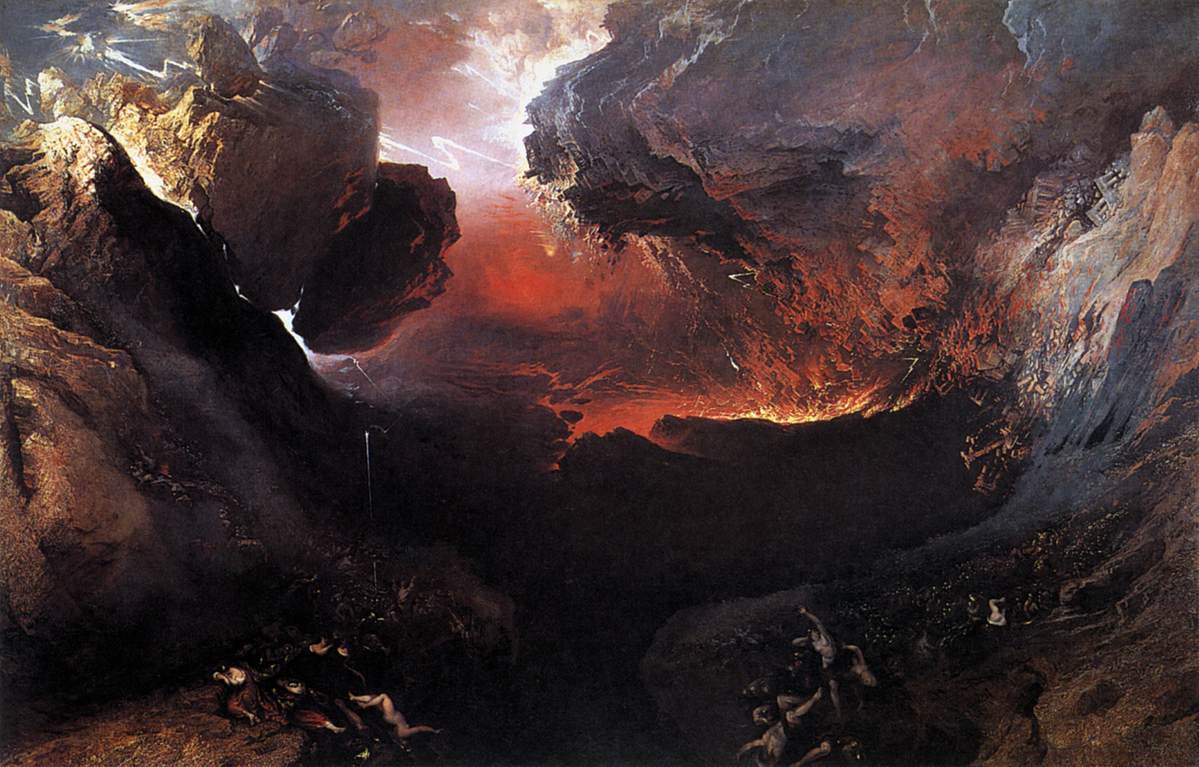 I'd have liked to have seen a bit more of the contrast/comparison element. Glenn Brown's slick homage of a painting was tucked in almost as an afterthought in the final room:
There's also an interesting backstory of some controversial restoration work for paintings in the exhibition which were flood damaged 'beyond repair' in the 1920s - you can
read more about it here
, reported by the Guardian.