Following the
recent death of Star Trek actor Leonard Nimoy
, amongst other tributes, images of his character Spock have started popping up all over Canada. On banknotes.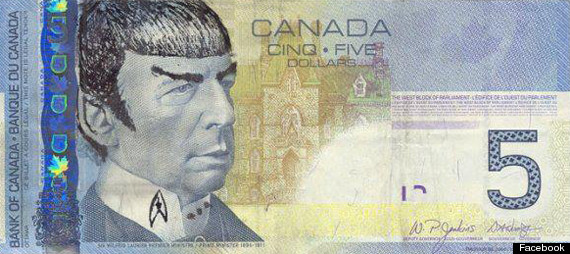 As the
Toronto Sun reports
, the Bank of Canada has had to issue a plea to ask people to stop 'enhancing' images of their 7th Prime Minister, Sir Wilfred Laurier to create a Spock likeness.
Unfortunately, they've clarified that the act is not actually illegal - merely (in their eyes) unpatriotic, so the practice is unlikely to die out any time soon...
It reminds me a little of
'Hobo Nickels'
- an American subculture of carving miniature bas reliefs onto soft nickel coins.
More here
.